Municipal water treatment requires reliable and safe processes to ensure communities benefit from constant quality services. Veolia Water Technologies responds to the diverse water treatment needs of municipalities around the world with market-leading technologies and processes.
 
Environment and regulations: challenges faced by the municipal sector

Directly linked to human health and environmental impact.

Subject to varying conditions and strict regulations.

To preserve local ecosystems

Collection, treatment and distribution are highly energy-intensive
How Veolia is committed to helping municipalities
We can tailor our offering depending on your project, from installing individual engineered solutions or packaged plants to complex projects. Our goal is to develop sustainable and innovative solutions that balance cost-effective technology with protecting the environment.
 
In addition to traditional treatment processes, we have patented technological solutions to treat water, wastewater, biosolids, sludge and odor. These technologies can help you meet increasingly stringent environmental regulations under AMP7, for example, for phosphorus removal.
In partnership with our clients, we help respond to stakeholder expectations for sustainable solutions that contribute to improved quality of life. Whether the challenge relates to scarce water resources, health concerns or meeting stringent environmental regulations, municipal authorities throughout the world rely on our municipal water treatment expertise.

Our worldwide network provides local experts with knowledge and support enabling us to deliver added-value services adapted to each locality's unique requirements. Our services include everything required to design, deliver, operate, maintain and upgrade municipal water and wastewater treatment facilities and systems.
 
Adaptable solutions for all municipalities
World leader in drinking water solutions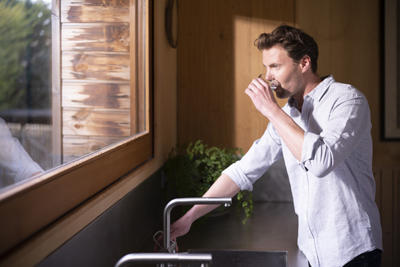 Our drinking water technologies are based on over a century of experience and we continually improve them with the help of our customers. We design and develop treatments guaranteeing the safety of drinking water. By using state-of-the-art technologies, we optimize the water cycle while limiting its carbon footprint and reducing the impact on water resources.
Customized service delivery for municipal wastewater treatment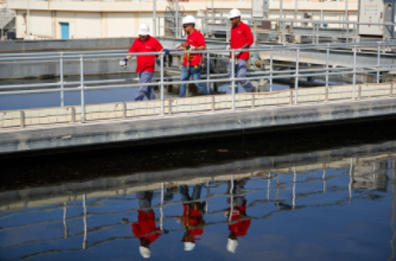 Our sewage treatment know-how is one of the key pillars of the expertise we provide municipalities to support their sustainable development goals.
We are consistently developing innovative and sustainable solutions to recover and optimize resources. Our robust, efficient and resilient technologies transform vital resources into clean water, clean energy and valuable end products.
It's not wastewater. It's resource water.
Our water and carbon footprint initiatives help clients measure and reduce their environmental and resource impact. We are committed to resourcing the world by designing technologies that assist in resource recovery and water reuse. 

Our robust, cost-effective and compact technologies are suitable not only for new plants, but also for upgrades at aging plants. With growing demographics and changing regulations, our solutions are able to fit in existing spaces with no need for expansion and can be incorporated to existing processes.

Discover our sustainable development commitments to the planet and customers through our different projects all around the world, following United Nations' Sustainable Development Goals.
Sludge recycling: make better use of your resources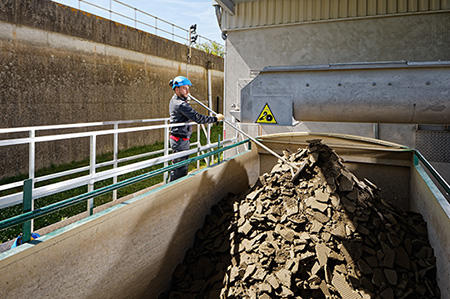 The treatment of domestic wastewater is a central issue for public safety and the environment. Sludge treatment processes avoid risks to the environment and respect the water cycle.    

Yesterday's constraints are today's opportunities: sludge naturally generated by wastewater treatment can be a valuable asset. We support our clients to manage biosolids: an economic issue as well as an environmental issue

Discover how you can reuse, recycle and leverage value from wastewater, such as converting sludge into biogas.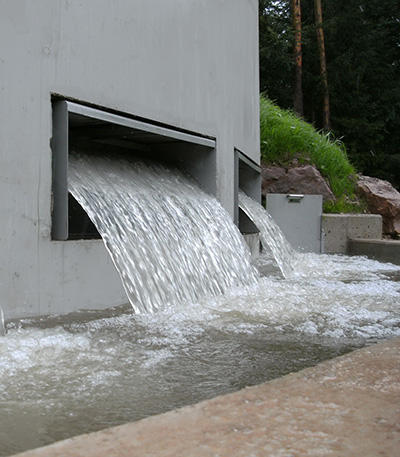 Combined sewer overflow (CSO) may contain particulate and soluble wastes from domestic sewage, industrial and commercial wastewaters. These waste products include suspended solids, bacteria, viruses, nutrients, toxic pollutants, oil, grease and debris, posing significant risks to receiving water quality, public health and aquatic life.

We provide municipalities and industries with solutions to control and limit sewage overflows which are toxic for the environment.
Our patented Actiflo® process is particularly well suited for high-rate clarification and removal of total suspended solids and biochemical oxygen demand during wet weather conditions. Its performance for the treatment of discharges in rainy weather has been demonstrated in numerous installations around the world.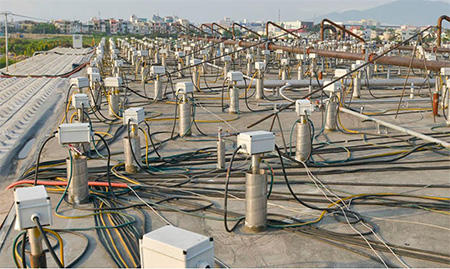 Veolia Water Technologies has vast experience within soil and groundwater remediation. Today, more than 100 customers in 10 countries benefit from our technologies, improving the quality of water and avoiding contamination. 
Cleaning up agent orange residue in Da Nang (Vietnam)
Treating soil contamination from the Vietnam War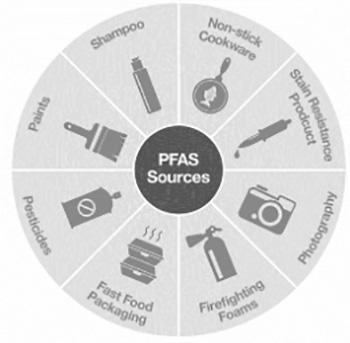 Per and Polyfluorinated-Alkyl Substances (PFAS) are a class of anthropogenic chemicals containing fluorinated carbons with a charged functional group (carboxylic acid or sulfonic acid) that are resistant to degradation.
We offer a wide range of PFAS treatment and management services for the following:
Groundwater
Surface water
Wastewater
Biosolids 
Landfill leachate
Industrial discharges
We also contribute to the community by fostering local employment and by being an engaged corporate citizen. For example, we support socially responsible businesses and encourage greater water awareness.
Municipalities that trust Veolia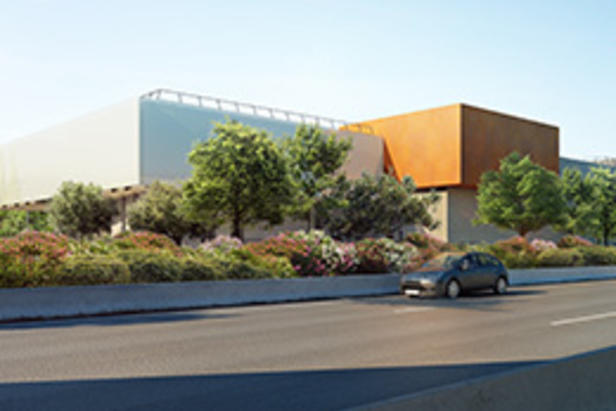 Energy-positive wastewater treatment plant
FRANCE
Veolia Water Technologies' subsidiary OTV began working on the Cagnes-sur-Mer wastewater station in 2017.
Beyond the architectural concerns regarding the design and harmony of the building in the sector and the green aspects integrated in the plant, OTV accomplished France's first energy-positive wastewater treatment plant with high-performance equipment in compliance with European standards. 
Today the plant treats the wastewater of 160,000 inhabitants and produces more energy than it consumes. 
 
Discover our water treatment technologies for municipalities
With access to cutting-edge municipal water treatment technologies and best practices around the globe, we offer cost-effective, creative solutions that utilize innovations such as smart sensors and software to optimize operational performance.
More services for our municipal clients