The metallurgical industry is one of the most water-intensive industrial sectors in the world. As a global specialist in this area, Veolia Water Technologies helps customers reduce their water needs while enabling productivity gains by establishing a circular economy. We also treat all effluents to ensure full compliance with strict environmental regulations.
 
Growth and stability: challenges faced by the metallurgical industry

The sector is experiencing only moderate growth.

Environmental and technological needs to meet.

The industry requires large amounts of water.

The market is particularly cyclical and volatile.
How Veolia is committed to helping metallurgical groups 
Veolia Water Technologies can anticipate the key water issues in customers' projects to help ensure competitiveness and optimize the management of your resources. Our expertise in the metallurgical sector runs through all stages of the water cycle and associated treatment. We ensure and guarantee:
The elimination of a wide range of pollutants from metallurgical activities, including heavy metals and suspended solids.
The maintenance of all equipment.
After-care services for all our installations.
The metallurgical industry also generates waste and pollutant emissions. Our expertise in the field of wastewater treatment is a major advantage for our customers
We help our customers to:
Ensure the clearance of discharges into the natural environment.
 

Limit the impact on the environment.


 

Respect ecological standards. 
Adaptable solutions for all metallurgical players
Many metals come from hydrometallurgical treatment for which we provide quality process water. Our innovative solutions also pretreat the water to ensure it complies with many types of facilities, as quality water optimizes equipment life and reduces maintenance costs.
Water reuse – Water treatment circularity
Our water treatment technologies are an essential asset for wastewater treatment and reuse. We help metallurgical industry leaders reduce their environmental impact. 

Companies in the metallurgical industry, well versed in environmental regulation compliance, expect to gain competitiveness and profitability through their water treatment processes. Our innovative solutions for recovery and reuse of water help our customers comply with regulations while ensuring a competitive advantage. 
Veolia Water Technologies' measurement tools and their environmental impact
Using our own tools and in-depth criteria, we can measure the impact of our customers' industrial activities. We can evaluate pollution generated by metal mining activities and resource requirements according to the location of the various production sites. This fine-tuned and precise analysis enables us to accurately determine both the real cost of water for our customers and their environmental impact.
Strong partnerships between world leaders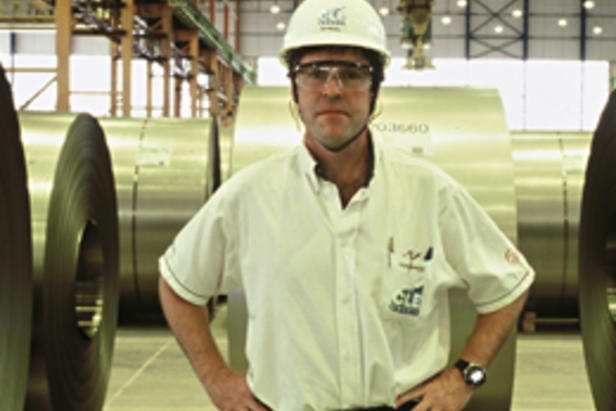 Rationalization solution for steel giant ArcelorMittal
BRAZIL
Our expertise is recognized and highly sought after by the world's leading metallurgical groups, including ArcelorMittal.
Veolia Water Technologies is helping the steel giant reduce its environmental footprint at its São Francisco do Sul site in Brazil. Our water consumption rationalization solutions have helped the company comply with strict environmental regulations – enabling ArcelorMittal to respect local biodiversity while gaining competitiveness.
Discover our water treatment technologies for the metallurgical industry
Metallurgical activities are among the most water-intensive industrial sectors in the world. We offer solutions to  optimize water resources, address the challenges related to water scarcity and meet the most stringent environmental standards.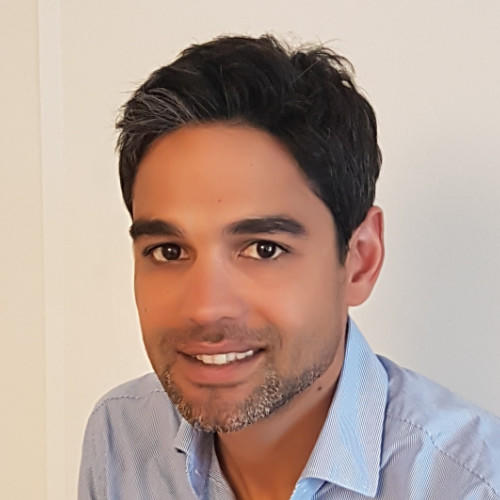 Pedro Boulard
Business development manager - Industrial projects
Veolia Water Technologies 
Contact Pedro Boulard on his LinkedIn Profile
Would you like more information about our technologies for the metal industry?
More services for our metallurgical industry clients
We provide our customers in the metallurgical industry with a wide range of water treatment services. Our solutions include:
Detailed preliminary engineering.
Custom equipment.
Standard equipment for water treatment.
Project management, including design and operation.
Plant maintenance.
FAQ about water solutions for metallurgical industries
Which water treatment processes are used for steel production?
The production of steel and metals requires the use of several water treatment processes, starting with process water treatment at the inlet for cooling circuits, steam production, surface treatment, electrolytic baths and gas treatment. This step is followed by effluent treatment for suspended solids (TSS), metals, total organic carbon (TOC) and specific pollutant removal. A final step is applied to treat effluent from wet gas.
What are the steps to treat water in metallurgy?
For process water, the main water treatment steps are raw water clarification, filtration, degassing and demineralization (ion exchange, reverse osmosis). Effluent treatment uses physico-chemical precipitation for metals removal, filtration (specific media and membranes) and evaporation for ultimate concentration before disposal (salinity management).
How can water be reused in the metallurgical industry?
Following appropriate treatment, wastewater can be reused for cooling and demineralized water production. Material recovery can also be considered in order to generate value from wastes (ammonia, nickel, cobalt, sodium sulphate, etc.). CAPEX and OPEX are estimated in order to find the best solutions considering waste management downstream.