Veolia Water Technologies offers the food and beverage industry a large panel of solutions to produce the safest ingredient water and  high-quality utility water. From standard equipment to engineered solutions, services, maintenance and complete water cycle management, we will help you optimize the quality of your purified water and eliminate contamination.
High-quality standards: challenges faced by food and beverage companies

The quality of the water has a direct impact on the product's taste, safety and longevity. Water supply issues related to seasonality and legal pressures. Ingredient water requirements have to fulfill the highest international standards. 
How Veolia is committed to helping the food and beverage sector 
Our engineers and process specialists along with field-based service teams can manage all stages of water purification and contaminant removal.

As water cycle experts, we also help you meet regulatory and environmental compliance through treating wastewater streams and reducing water consumption while identifying solutions that also deliver value through compliance, for example by generating renewable energy from biogas or reducing greenhouse gas emissions. 

We manage health risks through the use of our preventative water treatment solutions and programs. Our wide experience includes securing and sanitizing ingredient water as well as water used in cooling towers. Our ingredient water quality guarantees protection against legionella. 
We can improve production processes from the inside out to support sustainable development. Our global expertise enables us to further support customers in the standardization of equipment, recycling of treated effluents, and the adoption of alternative supply sources.
We help our partners manage their wastewater to limit water use and reduce their carbon footprint. 
Our solutions help optimize energy and chemical consumption.
Adaptable solutions for all food and beverage players
Water is found in all components of the production chain: from raw materials to cooling systems, as well as sanitary installations.
Ingredient water (production)
Production facilities need a continuous and safe supply of water. Veolia's technologies ensure that the production of ingredient water is reliable, cost-effective and meets the highest quality standards that your operation demands.
Food and beverage manufacturers rely upon their utility operations to provide reliable steam and cooling water to support production needs. Veolia Water Technologies' equipment and chemical technologies effectively produce the type of water your utilities need to ensure steam quality, heat exchange efficiency and environmental compliance.
Veolia Water Technologies is experienced in helping clients reduce their financial exposure and comply with wastewater discharge requirements and stringent environmental regulations. 
Water recycling and reuse
Food production is a water-intensive industry. Veolia Water Technologies understands this and is able to help clients meet water reduction goals and minimize their environmental impact by implementing technologies that convert wastewater into water that can be reused elsewhere. 
Although not the most water-intensive industry, it is one of the biggest of its first users and water quality is a crucial issue for the food and beverage sector – water purity must be at the right level so as not to alter the characteristics of the food and beverage products.

Convert waste and wastewater to energy
Anaerobic treatment technologies offer a dual benefit for food and beverage facilities. They simultaneously treat a wide range of waste and wastewater streams while creating energy-rich biogas as a by-product that can be used to produce "green" electricity or heat.

Nutrient recovery
Veolia Water Technologies' sustainable approach to water can transform waste into valuable by-products, such as fertilizer, that can be reused or sold.

Product filtration
Our fine filtration technologies ensure product quality and clarity. These systems are a safe and economical method to remove suspended solids and other unwanted particles from your product.
 
Strong partnerships with food and beverage companies worldwide
Veolia Water Technologies has more than 1,000 reference projects in the food and beverage industry. Our 7,700 employees worldwide provide the group with solid expertise in key industry areas.
We are recognized for our expertise in the food and beverage sector. We use this expertise to support the aquaculture and dairy industries, as well as meat processing, fruits and vegetables. We also enable the manufacture of oil in optimal conditions.
Also present in the beverage sector, we work closely with breweries, soft drink producers, spirit producers, and distilleries.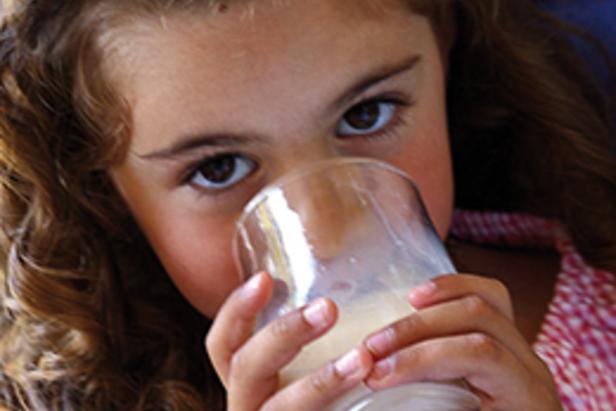 Partnership with Nestlé in Jalisco
MEXICO
A world-first technology created in the water-stressed state of Jalisco.
Nestlé has taken to achieve its 2030 ambition to have zero environmental impact from its operations and as part of this we were tasked to conserve scarce groundwater resources and limit water extraction.

Working alongside dairy technology firm GEA Filtration, our Mexican team added new Cero Agua (zero water) technologies to the already constructed plant.  
Discover our water treatment technologies for the food and beverage industry
Our technical and environmental services use advanced water technologies, guaranteeing compliance with continuously strict health standards for our food and beverage customers. Our solutions ensure optimum ingredient water quality and meet stringent requirements for disinfection and purification. 
Resources 
To learn more about water treatment systems for food and beverage manufacturers, download our Pocket Guide to Ingredient Waters.
More services for our food and beverage clients
FAQ about water solutions for food and beverage companies
How is water used in the food and beverage industry chain?
Process water 
Process water is used for equipment and installation cleaning, washing of raw materials, the transportation of products, flushing and much more. The water is typically potable water grade, a requirement for product contact applications.
Our technologies: Ionsoft, Sirion, Rapide Strata

Ingredient water  
Ingredient water is a higher-grade process water. It is typically used in the fabrication of soft drinks, bottled waters and infant nutrition products. Potable water is treated using hygienically designed equipment to manage microbial contamination risks while minimizing the use of chemicals that could compromise the end product.
Our technologies: Nurion, PurBev / HyBev, Sirion

Utility water 
Food and beverage manufacturers rely on their utility operations to provide reliable steam and cooling water to support production needs. 
Our technologies:  Ionsoft, Sirion, Rapide Strata

Wastewater and sludge 
Food and beverage manufacturing results in wastewaters with high levels of biochemical oxygen demand (BOD), chemical oxygen demand (COD) and nutrients due to the presence of leftover organic materials. Treatment is often required to ensure discharge compliance and avoid costly penalties. Variability in production runs can make treatment more complicated. Within this application, we offer anaerobic treatment and nutrient recovery.
Our technologies:  Idraflot, Biothane, AnoxKaldnes
Water recycling and reuse  
Food production is a water-intensive industry. Short-loop recycling is used within processes to optimize in-process water usage and reduce the load on the wastewater plant. Wastewater can be appropriately treated and recycled back to non-food contact applications.