The upstream needs for development and production require innovative installations that comply with environmental standards. Our expertise can be applied to all aspects of water treatment during both upstream and downstream operations. We support our customers throughout the entire process, from production and recycling to final effluent treatments.
 
Production and demand: challenges faced by the upstream oil and gas industry

Intensive production.

Consumption of large amounts of water.



Field injection quality

Stringent discharge requirements.
How Veolia is committed to helping upstream oil and gas clients 

Water is an essential factor of upstream oil and gas field production. Veolia Water Technologies provides expertise, treatment technologies and processes for all types of conventional and non-conventional extraction. This includes developing, implementing and servicing sludge, wastewater and water treatment plants for oil refineries, petrochemicals, and the gas industry.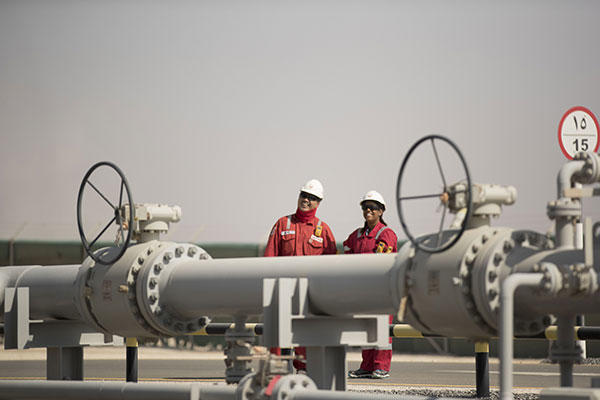 For several decades, we have offered companies in the oil and gas sectors a wide range of technologies and industrial processes. We are particularly renowned for solutions related to the upstream activities of the oil industry.
Water is an essential element for extracting and refining hydrocarbons, and quality water is useful throughout the various processes of these actions – whether for prospecting, enhanced oil recovery, or enhanced chemical recovery. 
Our state-of-the-art technologies tailored to oil and gas customers, helps you to deliver quality water and to ensure its optimal reuse.
Our water technologies guarantee our customers a competitive advantage by reducing their water needs while ensuring compliance with regulations.

Our expert technologies and services have helped our clients achieve:
Better recovery of crude oil.
Treatment of injection water.
Produced water treatment for reuse.
Effluent treatment.
Both onshore and offshore producers trust the field expertise of Veolia Water Technologies. We take full responsibility for wastewater treatment and sludge management, which are particularly important in the context of petroleum activities. 
Adaptable solutions for all upstream oil and gas players
Injection and oil recovery
Our processing solutions are as well suited to conventional oil and gas production methods as they are to enhancing chemical oil recovery and hydraulic fracturing. This enables us to provide complete solutions for improving the productivity rates of installations, while ensuring the safety of equipment by eliminating elements that could obstruct the tanks or the equipment injections.

Since water injection is essential for exploiting oil and gas deposits, we offer our customers injection water produced from seawater, wastewater, brackish water, etc.
The benefits of water reuse
The reuse of water produced for recycling is an inexhaustible source of cost savings for hydrocarbon producers. These circular economy processes include:
Produced water (EOR & CEOR)
Injection water for onshore applications
Injection water for offshore applications
Offshore activity contributions
The injection of quality water is essential to maintain reservoir pressure without causing damage. Seawater naturally contains sulfates which must be removed to ensure optimum equipment life. Veolia Water Technologies, the world leader in desalination technologies, offers turnkey treatment systems.

Filtration pretreatments use reverse osmosis and membrane nanofiltration processes. Our modules are simple to install and meet all specifications of offshore installations.

World leaders in water treatment, we provide a full range of services based on the integral control of the water cycle. We are the largest single supplier of sulphate reduction process membrane systems along with our produced water technologies enabling us to provide the complete topsides integrated water treatment solution. Our services include custom design, engineering and commissioning followed by a range of comprehensive service solutions to maximize plant efficiency.
Upstream oil and gas clients that trust Veolia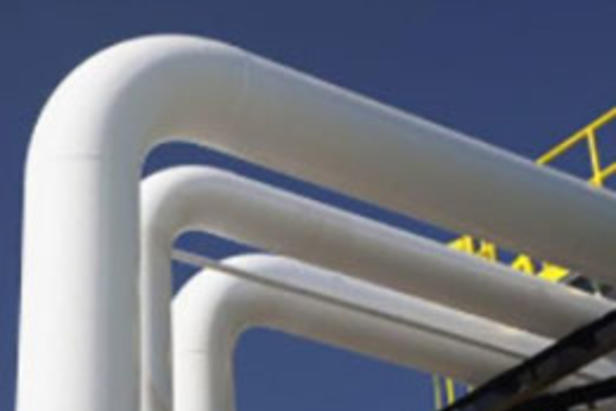 Supporting one of BP's biggest gas field development projects
SULTANATE OF OMAN
In 2015 Veolia contributed to one of BP's largest projects: the development of the Khazzan gas field.
Water production is an essential step in implementing this project, which is highly significant for the Omani economy, comprising 300 gas wells and a plateau production of 28.3 million cubic meters of gas per day.
Discover our water treatment technologies for the upstream oil and gas industry
Water is life. At Veolia we are passionate about the environment and about this precious resource and we want to share with you how to save water up to the last drop. Our treatment technologies contribute to this by the removal of hydrocarbons and solids prior to further treatment of the water.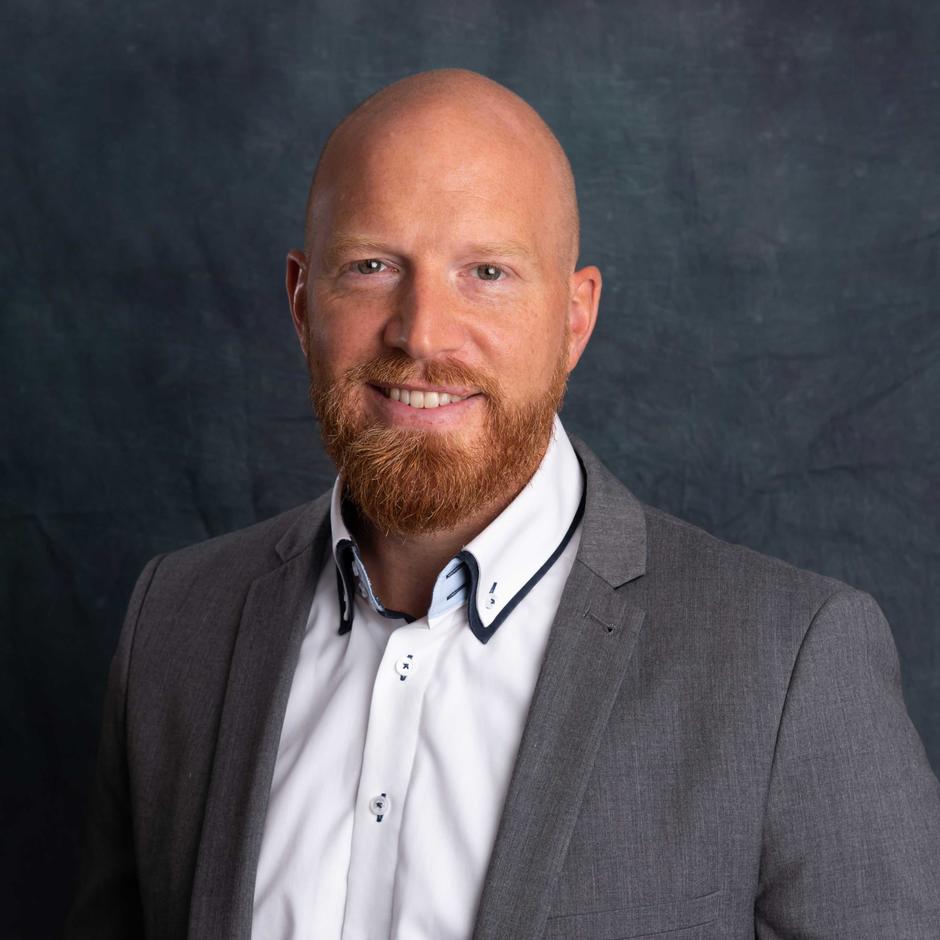 Harm Uenk
Product Manager MPPE & TiPSS
Veolia Water Technologies

Contact Harm Uenk on his LinkedIn Profile
Would you like more information about our technologies for the oil & gas - Upstream industry?
More services for our upstream oil and gas clients
Onshore service
A combination of digital tools and Veolia expertise that make all your water processes smarter, safer and more sustainable.
Providing water hygiene and HYDREXⓇ chemical solutions serving the performance of utility and water treatment equipment.
Offshore services

Whether you require one offshore support or rota based FSR's we offer a wide range of support.
Training services - We can provide a range of bespoke classroom or digital training, covering the importance of water injection operations.
Spares management - We can offer spares management services, ad hoc supply, our own range of cartridge filters as well as membranes.
Engineering upgrades - Lifecycle upgrades, study scopes or feasibility tests and other upgrade services for your water treatment plants.
Start up and commissioning - Bespoke personnel for specific water injections start up and commissioning.
Environmental services offer various services covering NORM cleansing, hazardous waste and mercury removal and disposal
FAQ about water solutions for upstream oil and gas industry
What are the steps for produced water treatment in the oil and gas industry?
Depending on the contamination level, produced water can go through what is called primary, secondary or tertiary treatment levels based on how and where the water will be reused or disposed of. Typically, processes start with deoiling and solids removal using API, CPI, IGF and WNSF (in series or separately), followed by UF/RO or UF/NF or even zero liquid discharge using RO brine evaporation and crystallization. 

Veolia is an expert with all these processes, allowing us to provide the most optimized, guaranteed solution to meet our customers' most stringent requirements.
 
Are there any new technologies to address the more stringent deoiling requirements in the oil and gas industry?
Dedicated Veolia R&D teams are working to develop and propose new technologies. One of our objectives is to minimize the treatment steps by using one revolutionary filtration media that will eventually replace the CPI, IGF and WNSF with one step. Another objective is to reach very low levels of contamination by oil and TSS which cannot currently be met with the traditional processes.