Krüger Kaldnes provides the most advanced recirculating aquaculture systems (RAS) technology and support to the land-based aquaculture sector. Our technologies optimise the growth, health and welfare of fish, and allow for sustainable aquaculture operations with lower carbon footprint.
Krüger Kaldnes delivers water treatment systems for land-based aquaculture farms. Our core competence within RAS and our innovative solutions contribute to a reduction in the amount of water required to produce seafood.
Healthy fish = happy farmer
At Krüger Kaldnes, the welfare and health of the fish is always our number one priority. By providing the right technology, tools and support, we are responsible for enabling our customers to succeed within RAS operations.
In the wild, it takes 2-5 years before salmon smolt can live in saltwater. Modern day RAS facilities have maximised production by reducing the development time from fry to smolt to six months. Krüger Kaldnes designs optimal RAS facilities that offer the benefit of increased production and reduced consumption of natural resources, in this case water among others, and thus carbon footprint.
Complete solutions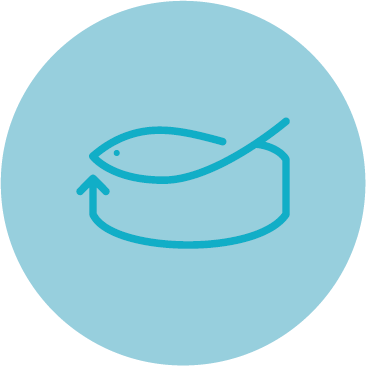 Krüger Kaldnes has been a leading player within the RAS sector for more than 20 years. Together with Veolia Water Technologies, we offer complete solutions for cleaning and recycling of wastewater for land-based aquaculture. Our Kaldnes™RAS solutions are designed by multidisciplinary experts from the fields of engineering and biology.
Our goal is to utilise our wide and unique set of competencies, technologies and solid solutions to assist our customers in producing healthy and robust fish. We design RAS solutions according to our customers production needs. Our solutions also improve resource management, better quality monitoring and more sustainable operations.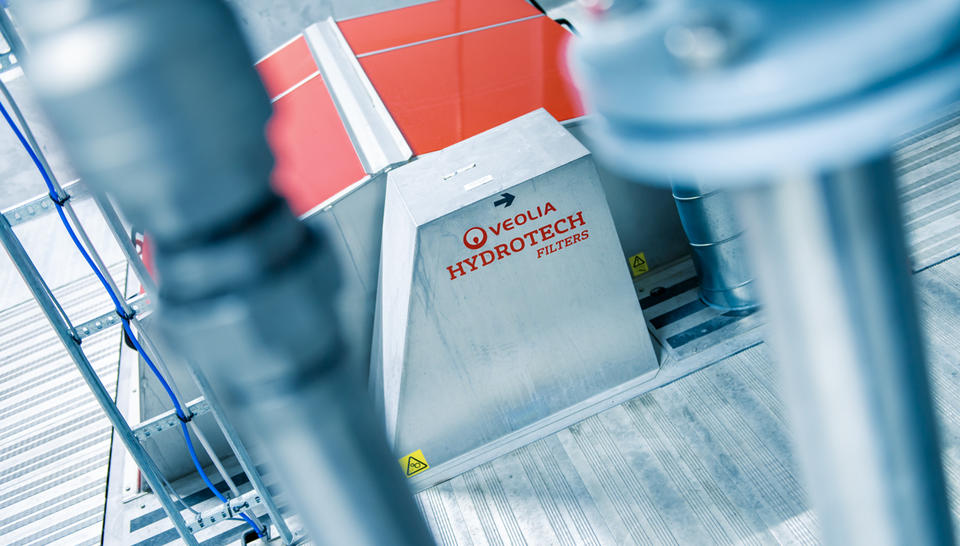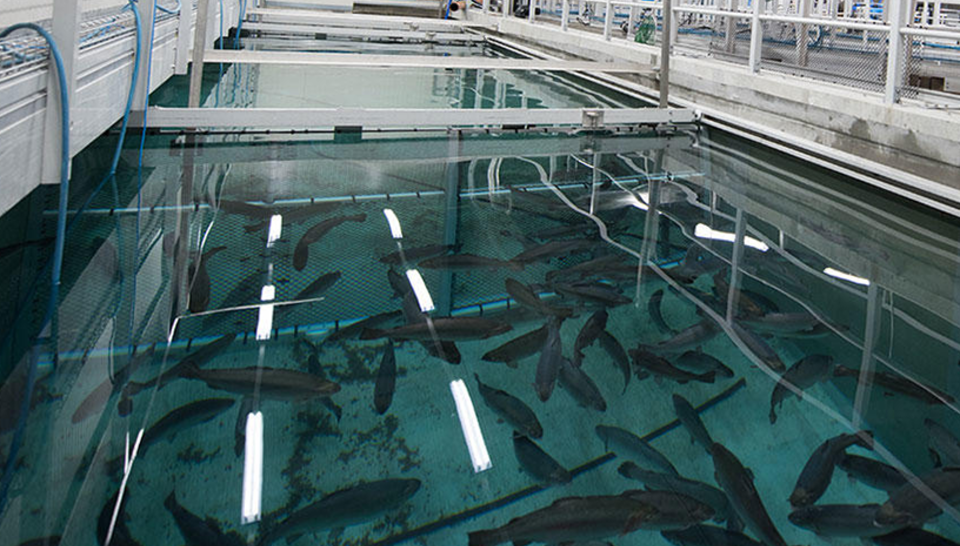 RAS: what it is and its benefits
What is RAS?
RAS stands for recirculating aquaculture systems that refers to a method land-based fish farms use to recycle their water. RAS facilities are characterised by having pipe systems connected to various technical installations for mechanical, biological and chemical treatment of the wastewater from the fish tanks. Up to 99% of the treated water is returned into the system. The remaining 1% is intake water which can be freshwater, seawater or a mixture of both.
FTS vs RAS?
RAS systems encourage the growth of beneficial bacteria, unlike flow-through systems (FTS). One of the benefits of a RAS facility over FTS is that it creates a symbiosis between the bacteria and the fish, so that the bacteria cleans the water and the fish have an optimal water quality.
Where the fish in flow-through facilities are kept in water where the number of microorganisms are reduced to a minimum, in RAS fish are kept in "living water" where the number of microorganisms is high. In a RAS facility, we not only care about the fish, but also the bacteria living in the system. The bacteria must be well-cared for in order to do their job of removing pollutants from the wastewater.
RAS is not chosen because it is simple, but to improve control of the fish's environment down to the smallest detail. Good RAS facilities perform better on a number of parameters for operation including lower mortality, water consumption, pre-quantity and environmental footprint. At the same time, RAS provides optimal biological conditions that improve fish health and ensure increased growth.
KaldnesRAS
Our KaldnesRAS solution helps our customers reap the benefits of the technology. We provide good design, correct dimensioning, well-functioning equipment components, and a solid control and monitoring system.